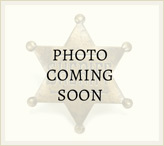 Sheriff Kevin M. McLaughlin
Chittenden County Sheriff's Department
70 Ethan Allen Drive
So. Burlington, VT 05403
Phone:
(802) 863-4341
Fax:
(802) 863-7445
Website:
chittendencountysheriff.com
Email:
Sheriff Kevin M. McLaughlin

Sheriff Kevin M. McLaughlin
Kevin McLaughlin became Chittenden County's longest serving Sheriff since 1787 on August 1, 2009 only to surpass his father, Earl McLaughlin who had served for 22 years 6 months before becoming US Marshal for the District of Vermont under the Carter Administration in 1977. Sheriff Kevin McLaughlin is also the longest serving full time officer of the Chittenden County Sheriffs Office. He started his career there on May 1, 1973.
Return to Chittenden County Information Page.