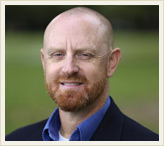 Sheriff Roger Langevin
Franklin County Sheriff's Department
387 Lake Road
P.O. Box 367
St. Albans, VT 05478-0367
Phone:
(802) 524-2121
Fax:
(802) 524-7947
Website:
www.facebook.com/fcsovt
Email:
Sheriff Roger Langevin

Sheriff Roger Langevin
Sheriff Langevin has 27 years of law enforcement experience. Born and raised in Franklin County, Sheriff Langevin started his career with the Franklin County Sheriff Department where he was a part time deputy serving from 1981 to 1986. Sheriff Langevin retired as detective sergeant from the VT State Police intel division in 2014 and then worked with the St. Albans Police Department as a school resource officer prior to being elected Franklin County's 35th Sheriff. Sheriff Langevin has published articles in several police magazines to include the Journal on School Safety and American Police Beat Magazine. Sheriff Langevin earned a master's degree in Criminal Justice/Leadership from New England College in 2008.
Return to Franklin County Information Page.