Your printer friendly content from www.vtsheriffs.com on December 10, 2023.
Vermont Sheriff's Departments: Caledonia County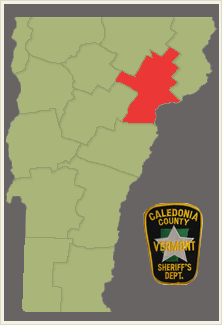 Caledonia County Sheriff's Department
970 Memorial Drive
St. Johnsbury, VT 05819


Phone: (802) 748-6666
Fax: (802) 748-1684

Website: www.vtsheriffs.com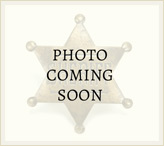 Sheriff:
---
Sheriff James Hemond
Sheriff's biography is coming soon..
---
History
Caledonia County is situated along the Connecticut River in Northeastern sector of the state below Essex County. The County is 658 square miles with a population of approximately 31,166. The county Shire Town is St. Johnsbury. The county was given the Latin name for Scotland, in honor of the many settlers who claimed ancestry there.
---
Our Department's Historical Listing of Sheriffs'
Some of the older dates could be a year or two off.
1808-1813 - Israel Putnam Dana
1857 - Arenzo P. Wakefield
1858 - Werxes L. Stevens
1860 - Emerson Hall
1862 - William T. Trussell
1864 - Daniel Coffrin
1866 - David Trill
1868 - Nathan J. Pike
1870 - Chas. F. Weeks
1872 - Isaac M. Smith
1874 - William H. Preston
1921 - W.E. Worthen
1923-1948 - Frederick A. Flint
1949-1954 - Earl F. Daniels
1955-1970 - Carroll E. Lafoe
1971-1976 - Clement F. Potvin
1977-1982 - Russell C. Lowery
1983-1998 - Jeffrey N. Bitcon
1999-2011 - Michael H. Bergeron
2012-2023 - Dean R. Shatney
2023- James Hemond
Towns We Serve
Barnet
Burke
Danville
Groton
Hardwick
Kirby
Lyndon
Newark
Peacham
Ryegate
Sheffield
St. Johnsbury
Stannard
Sutton
Walden
Waterford
Wheelock