Vermont Sheriff's Departments: Caledonia County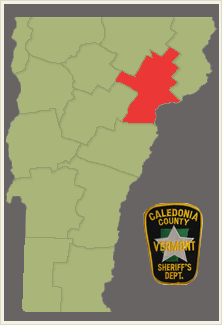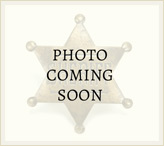 Caledonia County Sheriff's Department
970 Memorial Drive
St. Johnsbury, VT 05819
Phone:
(802) 748-6666
Fax:
(802) 748-1684
Website:
caledoniasheriff.com

History
Caledonia County is situated along the Connecticut River in Northeastern sector of the state below Essex County. The County is 658 square miles with a population of approximately 31,166. The county Shire Town is St. Johnsbury. The county was given the Latin name for Scotland, in honor of the many settlers who claimed ancestry there.
Our Department's Historical Listing of Sheriffs'
Some of the older dates could be a year or two off.
1808-1813 - Israel Putnam Dana
1857 - Arenzo P. Wakefield
1858 - Werxes L. Stevens
1860 - Emerson Hall
1862 - William T. Trussell
1864 - Daniel Coffrin
1866 - David Trill
1868 - Nathan J. Pike
1870 - Chas. F. Weeks
1872 - Isaac M. Smith
1874 - William H. Preston
1921 - W.E. Worthen
1923-1948 - Frederick A. Flint
1949-1954 - Earl F. Daniels
1955-1970 - Carroll E. Lafoe
1971-1976 - Clement F. Potvin
1977-1982 - Russell C. Lowery
1983-1998 - Jeffrey N. Bitcon
1999-2011 - Michael H. Bergeron
2012-now - Dean R. Shatney
Barnet
Burke
Danville
Groton
Hardwick
Kirby
Lyndon
Newark
Peacham
Ryegate
Sheffield
St. Johnsbury
Stannard
Sutton
Walden
Waterford
Wheelock