Your printer friendly content from www.vtsheriffs.com on October 02, 2023.
Vermont Sheriff's Departments: Orleans County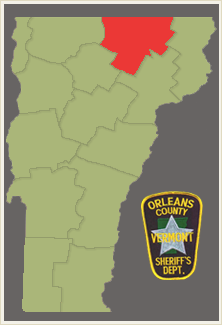 Orleans County Sheriff's Department
5578 US Route 5
P.O. Box 355
Derby, VT 05855


Phone: (802) 334-3333
Fax: (802) 334-3307

Website: www.vtsheriffs.com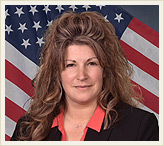 Sheriff:
---
Sheriff Jennifer Harlow
Sheriff's biography is coming soon..
---
History
Orleans County is situated on the Canadian Border directly east of Franklin County. It is 737 square miles in size. Orleans County was incorporated on November 5, 1792 and its shire town is Newport.

The department works on a contract basis with many of the towns and maintains a strong presence throughout the county.
---
Our Department's Historical Listing of Sheriffs'
This information is currently being researched. Please check back soon..
Towns We Serve
Albany
Barton
Brownington
Charleston
Coventry
Craftsbury
Derby
Glover
Greensboro
Holland
Irasburg
Jay
Lowell
Morgan
Newport
Troy
Westfield
Westmore